Our Bilingual Programs
Develop language skills in Japanese and English
Immerse in multicultural experiences
Enrich personality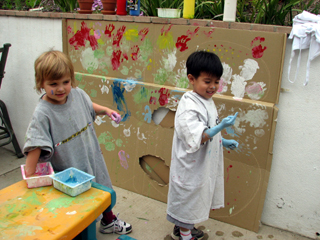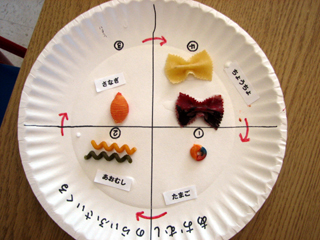 At Education Link, our programs are designed for children to naturally learn both English and Japanese through daily life without separately allotting time for English and Japanese lessons. A language becomes a lifetime skill if learned as a part of daily life. No matter how many English lessons a child takes in Japan, he or she can absorb much more when they are in an environment where they actually use English on a daily basis and vice versa. In order for a child to be able to understand nuances of words and appropriate words for each situation, daily hands-on learning experiences are essential. Education Link is proud to offer such bilingual learning environment where children live their lives in English and Japanese while both languages are simultaneously used.
We highly value early childhood multicultural immersion experiences. Through living in multicultural environments, we believe children can develop an ability to adapt to various cultures and societies. Learning different cultures and immersing in various experiences and cultural differences from an early age help children's social consciousness become more global.
The teachers at Education Link provide each child with multicultural immersion experiences through the bilingual programs every day with a goal that one day he or she becomes a person who can enjoy and make the most of his or her life on a global scale. In order to achieve that goal, children will need to develop many developmental elements, such as autonomy, flexibility, and caring for others. We are here to help them develop each element through our programs.